How to Build Professional Relationships
Building relationships is the foundation for business success. These relationships often start with prospects who later become clients or customers. However, they are not limited to prospects and customers.
Your relationship with your network is equally important since none of us live in a vacuum. We need to have the opportunity to learn from others, and at the same time build a support structure that's made up of peers and influencers or experts.
While there are many avenues to consider, in this article we will look at 5 strategies for building relationships with our network.
1. Network Online and Offline for Building Relationships
Networking, on- or offline, can be a powerful strategy for building relationships.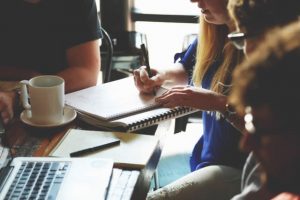 When you network, you usually find a group of people who share many of the values and interests in common with you. Of course, you always want to keep your purpose in mind.
What is your end-goal for networking? Are you seeking to create brand awareness? Are you looking for opportunities to build relationships with potential clients and customers? Are you looking for possible partners in your business?
By allowing others to get to know you on a personal level, they'll be more inclined to like and trust you.
2. Your Personal Brand for Building Relationships
Your personal brand is the perception that others have of you. What perception do others have of you? You must guide that perception as one will be created whether it's orchestrated by you or not.
A memorable brand will make it easy for customers to find you and your products. Customers will gravitate toward what they find memorable. If your brand resonates, they will likely remember you and you can develop the relationship further. Once you have a strong brand identity, those who wish to become raving fans will know what you stand for and why they should care.
Our attitude towards others determines their attitude towards us. ~ Earl Nightingale
A recent personal incident made me appreciate the truth of this. Someone cloned my Instagram account and began sending messages to my followers on Instagram. Before I was even aware of it, I began to receive phone calls, messages through Facebook Messenger, and texts asking if I'd sent a message that morning. The common thread was, "I received a message that did not sound like you". Had people not become familiar with my brand, my Instagram account could easily have been reported and shut down.  Many of my followers would also have cut off their connection with me.
3. Build Relationships by Cherishing Each Customer
Customers may forget what you said but they'll never forget how you made them feel. ~ Unknown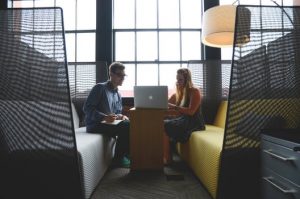 Make each person feel special and important. Make sure that in every interaction you connect emotionally and show customers they are valued. Spontaneous recognition of your current customers can go a long way. When people feel valued, they let others know. Delight your customers in the best way possible with the unexpected and be there for them no matter what.
Active listening to your customers is essential! Sometimes this may be listening for more than what is said. If your customers are not responding to your emails, direct mail, or phone calls, it may be time to analyze if there is a gap. Reach out and ask. We are so close to our business that sometimes we miss things and getting feedback from customers can make the difference between happy and unhappy customers who just walk away.
Ask your customers to be part of the solution, and don't view them as part of the problem. ~ Alan Weiss
Some business owners tend to dismiss complaints, but this may be one of the most valuable relationship building tools. When you listen and implement, your customers will know you care and value them.
People love knowing they've been heard.
Thank your customer for complaining and mean it. Most will never bother to complain. They'll just walk away. ~ Marilyn Suttle
4. Build Relationships with Free Content
Content is king. Provide your customers and network with access to free content from time to time. You do want your subscribers to understand that even though they will get some free good stuff they will also have to pay for others.
Keep in mind that your customers are seeking information about your products and services. They have questions. When you're able to identify their most important questions and concerns, you can provide a valuable resource that gives answers.
Remember not to frame your gift into a list-building tool. There is a place for that.
5. Communicate Often to Build Relationships
Go beyond merely communicating to "connecting" with people. ~ Jerry Bruckner
Relationships are based on consistent communication. Your customers and users want to communicate with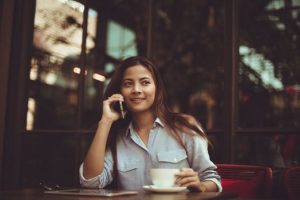 you, so be sure to communicate with them often. Make sure that your communication is not a covert sales tool. Your network, including your customers, are smart people who will readily see through this and regard it as being insincere. Use these opportunities to really connect with others.
You're in business, so you never want to train your network to expect everything for free. However, you want to be careful to have a clear distinction between communicating as an integral part of building relationships, and promotional communication.
Relationship marketing works well when you strive to be there for your customers. Social media, email, advertising, and content are all ways to communicate with your customers in ways that they prefer. Be sure to send follow-up communications where appropriate.
When you make consistent effort to build relationships with your network in general, and your customers in particular, you will create a dynamic and loyal group of people who will value the relationship they have with you. You'll benefit and so will your business.
To learn more about the benefits of relationship marketing to your business success, claim your copy of Relationship Marketing: Key to Small Business Success.