Do You Sometimes Feel Really Tired and Frustrated as an Entrepreneur?
Do you sometimes feel really tired?
So tired you question whether you want to do this anymore?
What is "this"?
"This" is what you do on a daily basis to bring you income and bring value to others.
In the Online World You Can Feel Really Tired
For a marketer "this" may be writing blog posts on a regular basis, writing regular emails to your subscribers, updating your website, participating on social media, producing content in various formats, and building relationships online and offline.
Your business model may include other activities, like affiliate marketing and e-commerce.
Your answer to my first question may have been, "Of course. Everyone gets tired at times!"
My question goes deeper.  Are you getting the results from your hard work? Are you bringing value to others who thank you for helping them achieve the results they needed to move forward? Do you end each day with a feeling of satisfaction and accomplishment? Is a lack of any one of these causing you to feel tired?
All of us get tired…Really, really tired. There have been many times in my business over the past nine years where I questioned if I would not be better off working in a job where I had a steady paycheck.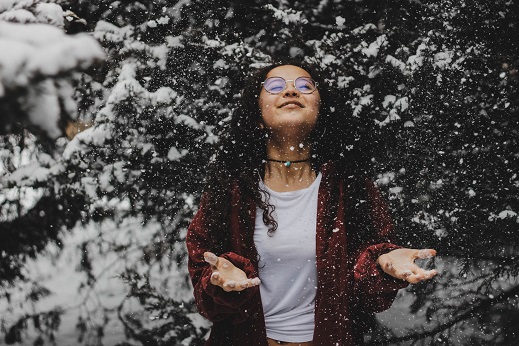 Thankfully I dismissed those fleeting thoughts as soon as they came to mind. Instead, I'd reach into myself first and discover what was creating this negative mindset. Then question and identify what was missing from my daily activity so as to take corrective action.
Remember that whether you've been in business for 6 months, one year, or 10 years, a negative mindset can creep in. Taking quick action to reprogram your mindset is critical so that it does not undermine the others areas, like self-confidence and self-esteem.
Replacing negativity with positive thoughts and beliefs, as well as gratitude, can inspire you to take corrective action.
Feeling Tired In the Offline World
A recent conversation with a Beauty Salon owner highlights the fact that anyone can experience these negative emotions. She's been a beautician for over 20 years and is good at what she does.
She has a steady client base, yet she admitted that there were days when she experienced a deep tiredness and wished she did not have to go to the salon. Why? She visualized the long hours of standing and the pain in her arm about midday because of repetitive stress on the muscle.
But she knew this was her only source of income and she enjoyed taking care of her clients' hair. In her words, she said that when these feelings come over her, she says a prayer, get dressed and prepare for another day.
When to Get Help
There will be times when the relationships you've built, online and offline, will be the most important people in your life.
Reach out to a friend or a business associate who has been where you are. Or at least one who has experienced challenges and is enjoying success on her terms. Do not be afraid to ask for help!
I'm grateful that over the years I've had mentors and coaches who have been there to give me the support I needed, without criticism and censure.
I'm thankful for the power of prayer that keeps me grounded and refreshed.
I'm happy to have clients who reach out to me when they're really tired and feel challenged to go on. It's rewarding to hear, "I was feeling down about what I did not accomplish, but after our coaching, I'm ready to get things done."
What are you grateful for that can give you a boost when you feel really tired?
And when you feel really tired and feel challenged to go on, what steps do you take to keep going? Please share in the comments.
It's important to build strong relationships with your clients, customers, and network.  Claim your copy of "Relationship Marketing: Key to Small Business Success."
Sometimes we may not be seeing results from our business because there is a piece missing.  Explore the Chapters of
"5 Reasons 'Passion to Profit' Businesses Fail and What to Do Instead."