Introducing my Brand New Coaching Program
ONE-YEAR "PROSPECT TO PROFIT" UNLIMITED
ACCOUNTABILITY LASER COACHING

Attention: Coaches, Marketers, Entrepreneurs, and Consultants
Do you find that you often break the promises you make to yourself?
Do you find it hard to finish what you start?
Do you know what to do but find it challenging to really do it?
Are you ready to start accomplishing your goals instead of just thinking about them?
Since you're reading this page, my guess is that you've made the internal decision that you're ready to stop procrastinating so you can finish what you start.
Is my assumption correct? Are you ready to honor your word to yourself and achieve the goals you set for yourself?
You're probably wondering why it's so hard to honor your word to yourself in your business when you're able to honor your word in other areas of life?
The truth is that you do not set out to fail. You set your goals with good intentions, determination, and a healthy dose of enthusiasm. Then…life happens.
You get distracted
And the steps you should be taking towards your goals take you further away from them
Other things take priority and those good intentions fade. You lose your determination and enthusiasm.
It does not have to continue to be that way.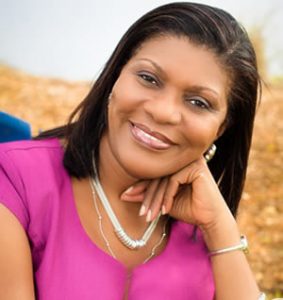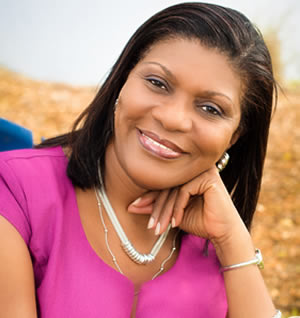 My name is Yvonne A Jones, Personal Business Coach Relationship Marketing Strategist, Certified in Strategy and Accountability Coaching.
I have worked with some of the best Mentors and Coaches and have personally seen the difference when I'm held accountable by my Mentor or Coach.
Accountability is a component of every area of my coaching with clients and we see the difference it has made in their results.
The highest performers and achievers are serious and intentional about having accountability measurements in their daily activities.
When you know that you're accountable to someone else, it pushes you do keep your word to yourself…and to the other person. You, therefore, accomplish higher results.
I will hold you accountable to the commitments you make to yourself and to others who are waiting to learn from you. If you answer Yes! To any of the following questions, then you would be a good fit for this program.
Are you very clear about what you want to achieve?
Do you know what you need to achieve it?
Do you need accountability to help you stay on track?
Are you ready to let your brilliance shine and attract the clients who need to learn from you?
Are you committed to taking action?
Are you serious about results and are willing to make the investment in yourself?
We begin with a 30-minute session when we create the plan of what you're going to accomplish over the next 12 months
We will both agree on what you will be working on
You will get access to my calendar and you schedule your 1st and next 15-minute session ONLY WHEN YOUR HOMEWORK IS COMPLETE.
We will discuss your results on the next call and agree on specific tasks to work on as the next steps.
You will receive a recording of the session with your assignment.
You schedule your next call when your assignment is complete.
In between, if you have any confusion regarding how to do the specific assignment, you may email me and I'll respond.
You will receive handouts and resources from time to time to support the topic you're working on.
Once every quarter we will meet for 30 minutes.
Anyone who is not serious about growing their business exponentially in the next 12 months.
Anyone who is afraid or unwilling to be decisive and take action to invest in themselves and their business.
People who jump from one shiny object to another.
If you're ready to take action and be committed to achieving your greatest results over the next 12 months, I invite you to take decisive action to provide support for the people who need to hear your message and learn from you.
These accountability laser coaching sessions will empower you to stop being the best-kept secret and instead, skyrocket your visibility so you attract and retain your ideal clients, create a business you love, and have FUN in your business.
Warmly,

Single payment of $697.
No recurring charges.
Get started with one payment of $197 and 3 monthly payments of $197 30 days apart.
To Recap, Here's What You Will Receive
One initial 30-minute session when we create the plan of what you're going to accomplish over the next 12 months
You leave the session with your first assignment
You'll have access to my schedule to select a time for your next session when your assignment is complete
We meet for 15 minutes to discuss and you receive next assignment
You may email me if you have any challenges with the specific assignment before our session
Every 90 days we meet for a 30-minute session to assess where you are in relation to your vision and goals and measure progress
Discuss the next steps and the cycle continues until the end of the 12-month period.
CELEBRATION!!! We celebrate your achievements and phenomenal growth because you took consistent action for 12 months.
Single payment of $697.
No recurring charges.
Get started with one payment of $197 and 3 monthly payments of $197 30 days apart.
What Others Say About Working With Me
Skillful Way of Asking Questions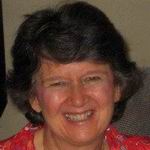 "Yvonne had a skillful way of asking me questions to help me explore and discover for myself what I wanted to focus on in my business for this season of my life. She helped me find my true heart's desire and this made me excited and motivated! She also helped me to clarify the next step to take.
She is a great coach and I highly recommend her.
~ Sharon Rose Gibson 15minutewriter.com and writeyourstorynow.com.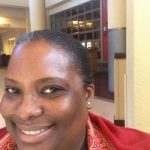 "As an Entrepreneurship Coach, I also needed a coach to guide me and hold me accountable for my growth and success. Yvonne's method of coaching is kind but firm. I felt driven to present results in all our interactions. She has not only guided me but I have been happy to refer some of my own clients to her as her skillset and method of delivery is aimed towards expanding the mind to see all that is possible."
~ Kerri Vassel-Richards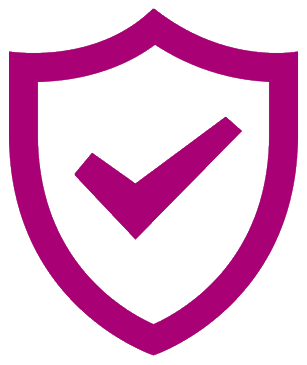 Money Back Guarantee Protection
I want you to be happy and feel that every month you're making the best investment in your business. You get my 100% Happiness Guarantee. If at the end of first 30 days you feel that this is not for you, I will refund your entire investment. You MUST cancel before the first 30 days in order to qualify for a refund.
100% SAFE & SECURE
MONEY BACK GUARANTEE
LIFETIME SUPPORT
If you're not satisfied, I'm not satisfied.
I'm here for you.
Right now.
Tomorrow.
And every single day after that.
Copyright 2020 • 50AndWiserCoaching.com • All Rights Reserved