Inspire • Connect • Nurture
I am Yvonne A Jones and I specialize in teaching highly-motivated entrepreneurs and small business owners, 50 and wiser, how to attract and retain clients they LOVE so they EARN MORE, make a BIGGER IMPACT, and have more FUN in their business.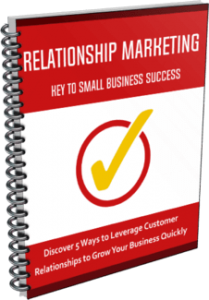 Discover 5 Ways to Leverage Customer Relationships to Grow Your Business Quickly.
Discover how to design your business to attract your ideal clients.
Download your copy of Relationship Marketing: Key to Small Business Success.
Are You Frustrated Because You Can't Seem to
Work With Clients You Love?
Are you frustrated with inconsistent cash flow because you're not attracting the clients you love to work with and who love to work with you?
Would it make a difference in your life and that of your family if you generated consistent income, working fewer hours, and work with your perfect clients?
Do you find yourself spending countless hours learning different marketing and sales strategies in order to chase new clients and customers?
How would it feel if you had a system in place to build and nurture the relationship so you retain the clients you love and stop the chase?
With a system and structure in place you're much more likely to have consistent and predictable results.
You will have control of your business and your results.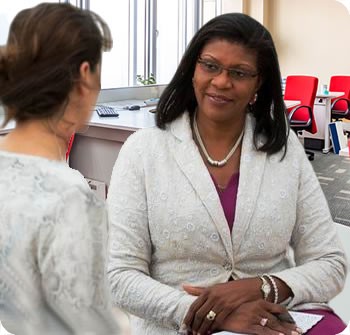 Here's why I know this makes a difference:
It took me a long time to identify my ideal or perfect client.
I came from a world where "everyone" was your ideal client. So it required a change of thought process.
I had to learn how to clearly identify who I was ideally suited for based on my offer and the problem I solved for my ideal clients.
Until I understood that process…my message was not clear. And when you do not have clarity in your message, it becomes diluted…and is heard by no one.
When I finally understood who my ideal client was, I began attracting my perfect clients.
As we work together, they get results and see a transformation in their life and business.
Are you ready to learn more?
Go ahead and click the button below to contact me so we can schedule your 45-minute Breakthrough Coaching Session.
During this "Results Driven" Breakthrough Coaching Session, we will discover where you are, where you want to be, and what are the most significant things that are holding you back from reaching your goals.
Is it a lack of clients, lack of focus, or lack of a system? Are there some mindset issues that are holding you back?
As a Certified Strategy and Accountability Coach, I'm qualified to help you identify for yourself where your biggest challenges are and create a strategy to overcome them. Let's talk!
REGISTER FOR YOUR BREAKTHROUGH SESSION (Value $200)
Alignable's 2018 Small BusinessPerson of the Year for Stuart, Florida
Joy Ruffen

"Hi Yvonne, it is my pleasure to endorse you because of how helpful and encouraging you were to me in my understanding of this marvelous and exciting business which is Online Marketing. My love for this business is natural but, I had to learn to master the skills and you supported me to that end. If you are on overload and require assisted and support than you need to connect with Yvonne A. Jones. Cheers!!!"
Sharon Rose Gibson

'Yvonne had a skillful way of asking me questions to help me explore and discover for myself what I wanted to focus on in my business for this season of my life. She helped me find my true heart's desire and this made me excited and motivated! She also helped me to clarify the next step to take.

She is a great coach and I highly recommend her.
My clients receive personalized and customized training based on their specific needs.
The clients I love to work with are prepared to do the work in order to achieve desired outcomes.
Monthly/weekly coaching calls Minimum 6 months agreement
Your investment in 1:1 coaching ranges from $500 to $13,997 for 52 weeks
Many coaches, consultants, entrepreneurs know what to do yet are not taking consistent action.
You need someone in your 'back-pocket' to hold you accountable and support you when you experience challenges and keep you accountable to your goals and vision and the commitments you make to yourself, your business, and to me.
If this is you, then my One-Year Unlimited Laser Coaching is perfect for you.
Would you like to discover how to live a balanced, empowered life while having fun in your business?
Learn more about The International Profit Circle, our unique and affordable membership/group coaching program that includes much more than you'd expect. CLICK HERE