Introducing My Brand New Membership
Discover How to Create a Balanced,
Empowered Lifestyle and Have
FUN in Your Business
Build a profitable business that gives you more time..for yourself.
Spend more time doing what you're passionate about.
Make a difference and make an impact on the lives of others.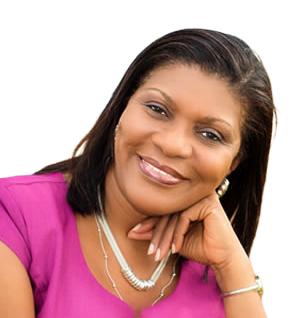 Yvonne A Jones
I am passionate about empowering entrepreneurs
and small business owners create a success mindset
and grow their businesses by building strong relationships.
Build a Profitable Business
Do you want to build a profitable business that gives you more time..for yourself? With family? To take that vacation you've been putting off?
Do you want to spend more time doing what you're passionate about?
Are you the kind of person who wants to make a difference and impact the lives of more people?
If you answered "Yes" to any of the above questions, then you're ready to approach your life in a way that you're directing it rather than your life directing you.
"One of the Top 100 Most Social Customer Pros on Twitter" ~ HuffingtonPost.com
Yvonne A Jones is a Personal Business Coach/Relationship Marketing Strategist/Amazon Best-Selling Author/International Speaker.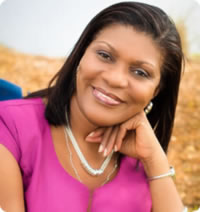 As a Certified Life and Business Coach and Internet Marketer, I'm qualified to provide mentoring and training in Personal Development, and Business Growth, and Internet Marketing.
Entrepreneurs and Small Business Owners hire me to help them to increase revenue, have more fun in their business, and make a greater impact on the world.
My passion/vision is to impact thousands of women by supporting them in achieving their goals and the vision they've created for themselves.
While I have clients who work with me in a one on one coaching relationship, I can help a lot more women (and men) with a more affordable membership that delivers high value.
The International Profit Circle
"Cherish your visions and your dreams as they are the children of your soul, the blueprints of your ultimate achievements." ~ Napoleon Hill
This Mission of the International Profit Club (IPC) is to provide members with a SAFE SPACE to have FUN in their BUSINESS while they CLARIFY their PURPOSE, CREATE BALANCE in their LIFE, and MAKE MORE PROFIT and IMPACT.
Candy Zulkosky
"Yvonne is an insightful and result-oriented coach. She is passionate about working with those 50 and wiser who are searching for their place in a changing career and business landscape. Highly recommend Yvonne!"
Joy Ruffen
"Hi Yvonne, it is my pleasure to endorse you because of how helpful and encouraging you were to me in my understanding of this marvelous and exciting business which is Online Marketing. My love for this business is natural but, I had to learn to master the skills and you supported me to that end. If you are on overload and require assisted and support than you need to connect with Yvonne A. Jones. Cheers!!!"
Hope H. Anderson
"Yvonne is very thorough in breaking down and simplifying information. She makes sure you understand the principles and concepts and that you stay on task. She helped me to get a good grasp on marketing strategies for on line marketing."
We will do this through Membership in the International Profit Circle. This Membership will cover and include:
Three training calls per month plus one Mastermind call per month with Hands on Training (H.O.T. Seats). During this call members will get to share what they're working on, share any challenges they have, and get help from the group. The Mastermind call will be held on the 4th Monday in the month.
All calls will be recorded and stored in the private Facebook Group. You will also receive links to the recordings via email.
Coaching calls will be held on Mondays at 12:00 noon EST for approximately 60 minutes, with time for Q & A.
We have a Facebook Group that's exclusively for members. If you're not on Facebook, that's ok. All files will be uploaded to the members' area first then added to the FB Group. The Facebook Group will allow you to create connections, have ongoing accountability, and ask questions in between calls. I will be in the Group to answer questions as well.
Between the membership and the Facebook Group, you will get to learn more about each other thus opening the way for collaboration and partnerships.
NOTE: The first 75 people who join will become Founding Members. You will have special opportunities to partner with me inside and outside the Group.
Your Membership Will Cover and Include the Following Topics:
Personal Development

Business Growth

Starting or Growing Your Online Business

Financial Education
Show
+
Becoming the CEO of Your Business
Developing the Mindset of an Entrepreneur
Your Mission and Vision
Identifying Your Core Values
Time Management
Increase Productivity for Better Results
Building Relationships with your Network
Building Relationships with Customers
Marketing and Sales
Goal Setting/Creating Your Vision
3. Starting or Growing Your Online Business
The needs of members will always be of primary concern, therefore these topics are not necessarily in the order of which they will be discussed. However, we will seek to meet the needs of the majority, yet not neglect the needs of members who're beginners.
This is an on-going 6-month Membership and Group Coaching Program. Your membership will give you access to previous group coaching calls. You can then ask questions on the live Coaching Call.
Your Investment
The investment in the membership is $27 per month. This will never change as long as you remain a member, even when monthly rates increase for new members.
It's my heart's delight to create the International Profit Circle and invite you to join me in creating the lifestyle that keeps you in balance, helps you make more money and impact…and have FUN in your business.
Warmly,

Yvonne A Jones
+1.772.342.1034
100% Satisfaction Guarantee
Money Back Guarantee
I want you to be happy and feel that every month you're making the best investment in your business. You get my 100% Happiness Guarantee. If at the end of first 30 days you feel that this is not for you, I will refund your entire month's investment. You MUST cancel before the first 30 days in order to qualify for a refund.
ATTENTION: there will be no refunds in between monthly billings. Make sure to cancel before the next billing period.
Your new purchase is backed with a full satisfaction guarantee. Should you experience any difficulties accessing your new purchase, my team of specialists will help you out as soon as possible. I ask that you please refer to your purchase order for any refund or transaction details.
100% SAFE & SECURE
MONEY BACK GUARANTEE
 LIFETIME SUPPORT
If you're not satisfied, I'm not satisfied.
If for any reason you're not satisfied with your membership, simply e-mail Yvonne @ 50AndWiserCoaching.com during your first 30 days and I'll refund your money, no questions asked.
Are You Ready To Get Started?
Build a Profitable Business
Build a profitable business that gives you more time..for yourself.
Spend more time doing what you're passionate about.
Make a difference and make an impact on the lives of others.