Defining Your Niche Market
Last Saturday I had a really fun time visiting a Flea Market in the next town, something I've wanted to do for quite some time.  It was even more fun because my oldest daughter was with me and so were my three grandchildren, ages 5, 4, and 2 years old. Two are hers and one is another daughter's.
As we walked along I could not help putting on, mentally, a little piece of my marketer's hat.
There were booths where it was clear that they had a focus.  They choose to specialize in a specific type of goods.  For example, one booth had designer handbags, another sold sunglasses, watches, and beads.  There was a shop where you could get original oil paintings for pretty reasonable prices and they also did framing of your own artwork. A couple stocked slippers, sandals and comfort shoes.
Then there were those booths that had just a hodgepodge of everything! From a "pin to an anchor" concept.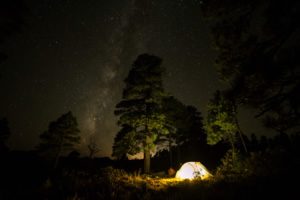 Now if you were looking for a piece of artwork for your living room, which booth would you prefer to go to?  The one with a little bit of everything, including some artwork, or the shop where they specialized in selling artwork and framing your own pictures elegantly?
True, it's possible you could find a "diamond" in the clutter, but many people would prefer to deal with a specialist, especially if they offered a guarantee on their work.
Those specialty booths basically carved a niche for themselves, so they had a clear focus and could position themselves in the marketplace in a way that allowed them to ask higher prices.  By focusing on a niche, they could also build relationships with repeat customers.
How about you? Are you the specialty booth or are you the seller with a hodge-podge of items in your business?
In order to be successful in your business online, it's essential that you carve a niche for yourself.  But you may be asking:
What is a niche?
A niche can be defined as a small targeted and focused area of any business entity that offers a unique program, or benefit, satisfying a common need of like-minded people.
What does it mean to decide on a niche?
You would not want to decide on a niche in a flash until you really understand how to go about it. You can only decide on a well-defined niche by having the right attitude towards a concrete and clear objective. You also have to be clear on your own message, identify who needs it, and how you can support them. Be as specific as possible.
Many new entrepreneurs struggle to decide on a niche. Many of my clients and persons with whom I do a complimentary breakthrough session do.
I struggled to identify a niche for a long time after coming online. I wanted to serve everyone and felt if my niche was too narrow, I would not be able to serve as many people.
The truth is that it's much better to focus on a single specific value-driven business model and be clear on who you serve rather than being a generalist and try to sell or market to everyone.
When you're focused, you will establish yourself as an expert in your field more readily. To be an expert, you do need knowledge of your subject, whether through life experiences or study.  However, there is no need to feel that this status cannot be achieved in a short time. You can get started right away with what you already know or enjoy doing, and preferably have a passion for.
By focusing your energy on a specific niche and delivering value to your market, you will have greater opportunities to build strong relationships with your clients and customers and be a valuable resource for them.