Productivity – the effectiveness of productive effort… Have you ever noticed over your lifetime that just when you set a huge goal, all types of challenges seem to come out of nowhere? It's as if they're saying, "You thought this would be easy, but I'm going to make it even harder!" It happened to me many times.
Problems of Productivity

I recall that many years ago while working in a corporate job, I became a skin care and image consultant (my side business). I'd built my team and had just submitted my card with the intention to become a Sales Director. It meant spending a lot more time working my side business and working with my team.
That same week I was given additional responsibilities at work which required that I work longer hours on the job. It was virtually impossible to do both at the level I needed to at that time. What has been your experience?
Stay the Course
When challenges arise, it takes determination and guts to stay the course.
Let's talk about starting a business. That in itself is stressful. You may decide to start a business for any number of reasons including:
You could have a comfortable and perhaps well-paying job yet you know there has to be more to life.
You may have a passion that's still unfulfilled and you want to take that passion and turn it into a profit.
You may just want to start a side hustle.
You're facing retirement and you know you have lots of wisdom you want to share and will have more time to do so.
Making the decision to start a business can be exciting, but it can create its own anxieties. It can also be one of the most stressful and frustrating times for you.
If you're launching a business online, there is the additional stress of coming to grips with digital technology, and what's required to start a business online.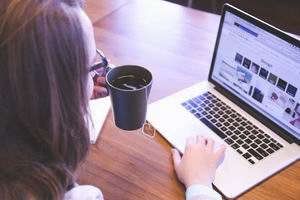 It's like walking into a community where everyone speaks a foreign language about "hosting", "domain names", WordPress, etc. and you realize that what you knew offline is not going to be enough to make you as successful online. The new things you have to learn can be overwhelming.
In addition, whether you're offline or online, there seems to be an endless list of tasks to get done every day in your business. You have to keep up with the day-to-day tasks while trying to juggle the new things that pop up.
Being Overwhelmed Can Impact Productivity
Trying to grow your business while continuing to work a full-time job can quickly become overwhelming. This is why you must create a schedule for what tasks need to be done and when they should be completed. With time, you will be able to realistically set parameters in order to complete them effectively and efficiently.
While you cannot control the unexpected, by sticking to a schedule, you have a better chance at getting things done. If an obstacle arises that robs you of a days' worth of productivity, it's important that you map out a plan to double up on other days until you're back on schedule.
Staying organized is one thing that will help you work through obstacles that impact your productivity.