Why would you want to host your own networking events?
Getting together with others can be a delightful experience, whether it's for business or pleasure. Getting together with like-minded individuals for business can be enlightening and create a supportive community.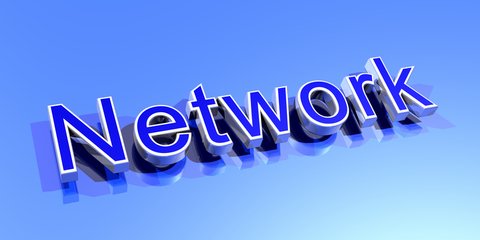 Being Selective About Networking Events
I currently live in an area in Florida, USA where there is no shortage of events to attend in the tri-county area. There are lots of business, philanthropic, as well as social events. In fact, the biggest decision may be: which one makes the most sense for me to attend?
What To Do When There Are No Networking Events in Your Area?
Unfortunately, this is not the case in many parts of the United States, and if you're in another part of the world, as are some of my clients, finding groups of entrepreneurs and business owners to meet with is almost non-existent.
As an entrepreneur or small business owner, you may find it an isolating experience. You're doing what you love to do, yet you wish you had a community of people you could interact with to garner new ideas, or just to run an idea by them.
So, what can you do when there are no networking events in your area?
You may want to consider hosting your own networking events.
'Hosting my own events? I'm not an event planner. I wouldn't know what to do!' says the voice in your head.
What if you squashed that voice for a moment and open yourself to the possibility of understanding how easy it can be to host your own networking events?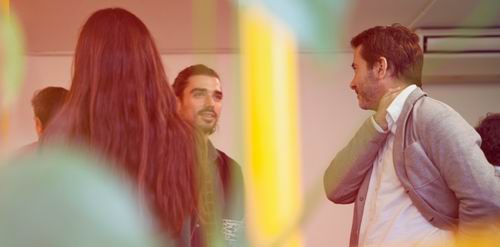 Hosting Your Own Networking Events: Offline
Your Objective or Purpose
There are many different ways to plan these events. Let's keep it simple.
The first thing you should determine is your objective. Why do you want to host a networking event? Is it purely for social reasons? Is it going to be purely business? Or, is it a combination of both?
Other questions you should answer are: Is this going to be a one-time event, or will it be weekly every two weeks, or monthly?
Research
To have the greatest success, you must do some research.
An important one will be to determine the time of day the majority of people you'd like to bring together are available.
Will a lunch-time event be better or will 'after work' hours be more appealing?
Is your area and proximity to other people suited for an in-person networking event, or would an online event be better?
It's important to remember that you can plan an event on your own or with a colleague or partner to act as co-host.
There are many advantages to having a co-host:
You have individual roles that are designed to support each other
Responsibilities are divided
One of you can be interacting with guests, while the other is taking care of registration, etc. at the event
Another good reason to have a co-host is that they may know individuals that you don't and are able to issue invitations to different people so that you have a nice cross-section of the community present.
Getting the Word Out – Meetup.com
When I first started organizing my own networking events, I used Meetup.com. Thus I was able to post the dates and times of my events and guests had the opportunity to register so I had an idea of how many people to expect. In addition, please like to know they're attending an event where others will show up.
Meetup.com is also searchable so it has a greater reach. Many people attended my events only because they had seen them listed on Meetup. They attended because they were interested in the purpose and goals of the group.
Getting the Word Out – Eventbrite.com
Eventbrite.com is similar to Meetup.com in that both are searchable and people who are looking for events like yours will be able to find them. This is the service I used when I held Lunch and Learns, with a business partner, in my town.
Getting the Word Out – Social Media
Two of the most popular social media platforms: Facebook and LinkedIn allow you to create events and share what you're doing offline with your followers and connections. Many may be in your area and can attend your event.
Getting the Word Out – Other Networking Events
Many networking event organizers will allow you to share your event with their attendees, giving you a further opportunity to expose more people to your offline event.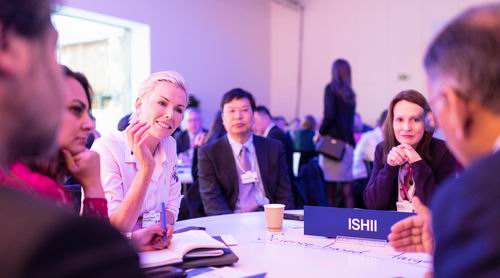 Hosting Your Own Networking Events: Online
It's now easier than ever to host your own networking event online.
You can host a group of people from all over the world who get together online. My favorite software to do this is Zoom.us. It allows you to see each other and converse as if you were across the table from each other.
While I will concede that nothing takes the place of meeting face to face and person to person, using a service like Zoom is the next best thing.
Another place to host a networking event is to use Facebook Live in Groups. True, you only see the host, however, if your host is using certain 3rd party software, she can bring guests on to speak as well.
Now that we have covered several areas, including why you could and should host your own networking events, do you now see it as a possibility? When will you host your first or next networking event, and where will you host it? Online or offline? Please share in the comments.
Networking is a great tool for building relationships, and that is the topic of my Guide: Relationship Marketing: Key to Small Business Success. I invite you to claim your copy today.
To get you prepared or sharpen your networking skills, check out my Power Networking Guide package, which includes an ebook, workbook and a list of powerful questions, for a low one-time investment.