How often do you attend a local, offline networking event? Once per month? Two times per month? Once per quarter?
Build Lasting Business Relationships
While more often is better for better results, if you are attending networking events in your area, you're doing a good thing for your business and yourself.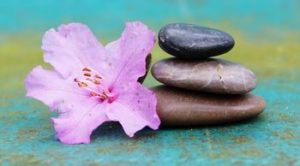 Growing your business online is great, but is usually a slower process. When you're able to meet people face to face and press skin to skin as in a handshake, you'll find that you bridge the gap and build relationships faster.
Business networking allows you to share what you do with your community and create an awareness within your home environment.
Resources for Finding Events
This might be a new field for you or you might not know how to find these events. Finding events and making the right connections is a lot easier if you do a little research online to find offline events.
You'll want to look up "B2B networking groups in xxxx" and what this will do is tell you all the networking groups that are available in your area. But since that casts such a wide net, you're going to want to get a little more specific.
To look for ones that relate to the field you're in, you'll search for "B2B networking events for catering" or graphic design or whatever your business is. Not all these groups are labeled as a networking event even if that's what they are.
You'll find them under "exhibition" and you'll also find them labeled under "mixer." You'll want to look for these events under the association that's linked with your business.
How to Build Business Relationships – Example
For example, if you sell wedding supplies, look under "wedding vendor network B2B" and if you want to be specific to your state, then just add the name of your state at the end of your search term.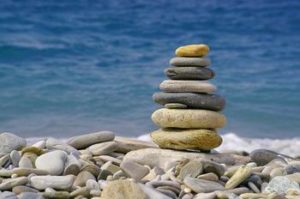 In addition, www.Meetup.com is one of the best resources as they will generally show you lots of events in and around your area.
Make sure to carefully select only the ones where your target market is likely to be.
Facebook also provides information on networking opportunities that are taking place offline. Whatever event you find, make sure you check to see if a sign up is required.
If it is, you'll want to sign up as soon as possible because if it gets to full capacity, you might miss your chance to take part in the event. When you're networking, make sure that you know exactly why you're there.
You want to know what your need is so that you don't lose sight of that. Know who you want to connect with. Many of the events will have experts in the industry.
This is your chance to learn from them and to get your name and business before them. If a Q & A is offered, then take advantage of that to gain information from the experts.
Business Networking Events
At any networking event, you're bound to run into people that you've met with in the past. It can be easy to fall into the habit of sticking with these people so that you have someone to converse with.
But don't hang with the familiars. This doesn't help you reach your goal of getting referrals. Look for people you don't know and connect with them instead.
Are you ready to find your next or first local business networking event? If you need assistance, just send me an email or a message through my contact form and we can get on a short call together to I can assist you.