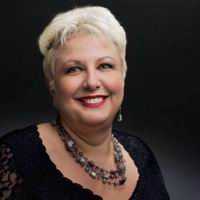 In this Wiser Women in the Spotlight interview with Bianca Moreiras of Bianca Moreiras & Associates, she shares tips and strategies on networking for success.
Many people complain of 'Zoom fatigue' because they spend a lot of time on Zoom attending different events.
However, they miss opportunities to build relationships with attendees.
This holds true for attending live events like seminars, conventions, and conferences. It also includes attending local networking events.
How effectively are you seizing opportunities to build relationships?
Grab a pen and paper because Bianca will be sharing tips and strategies that can improve your results so you're networking for success and building strong relationships.
Which of these tips and strategies will you start implementing online or offline?
To learn more about Bianca and how she can help you, visit her website at www.biancamoreiras.com. Phone: +1-305-986-0905
If you're a woman who is 50 and Wiser, I invite you to join my Community on Facebook.
Thank you,
Yvonne A Jones