Dr. Michelle Peticolas is committed to helping people get the most out of life. A Life Transformation coach, international speaker and best-selling author, Dr. Michelle suggests that we welcome the challenges of change and see them not just as disruption but as opportunity.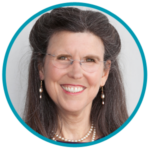 Loss breaks up the routine. It often forces us to ask the big questions of who we are and why we are here. This provides an opening to heal the past and open to the future with a brave heart. Loss is never easy. It had a huge physical impact on the body which can trigger a survival reaction. There are ways to ease that impact without shutting down your feelings. You have to start by release the emotional energy of loss, only then can you shift your thoughts.
This is a recording of my interview with Dr. Michelle on 3 Keys to Managing Life's Challenges, during which she shared the following points:
Why Change Triggers Fear
The Meaning Depends on You
Developing Resilience and Agility
If you would like to be more resilient during times of change, Dr. Michelle recommends a practice of getting-out-of-the-box at least once a day. This practice wakes up the body and mental awareness. It helps develop new brain networks that give you more resilience and flexibility.
Meditation is another tool for handling life's challenges. It quiets the body and shifts it out of fear. She recommends focusing on the immediate present. This gives your mind something to do without getting into fear stories. Walking in nature, dancing, slow movement, photography, and prayer are all avenues for getting into the moment and quieting the mind.
Dr. Michelle Peticolas
www.secondchancesecrets.com