Are you using videos to attract more clients and grow your business?
Video has become an integral part of businesses, both for big brand names as well as Solopreneurs. YouTube is the number two search engine behind Google, and experts predict that by 2021, 82% of all internet traffic will come from video.
It will be interesting to see what the actual numbers are at the end of 2021.
Why You Should Add Videos to Attract Clients
Are you reluctant to use video in your business? Do you doubt that you can use video to attract more clients and grow your business? If so, here are some key points that I hope will help you to see how easy it can be to add a video to your marketing strategies and why.
Videos are relatively easy to make. Anybody with a smartphone can shoot and edit a video.
It is a very personal medium. The broadcaster can build a more intimate and personal relationship with his audience. In today's economy, relationships and engagement are two important currencies.
Videos and pictures get far more shares on social media than written text.
More can be conveyed in less time with videos.
Product demos and website features can be shown rather than just verbally explained.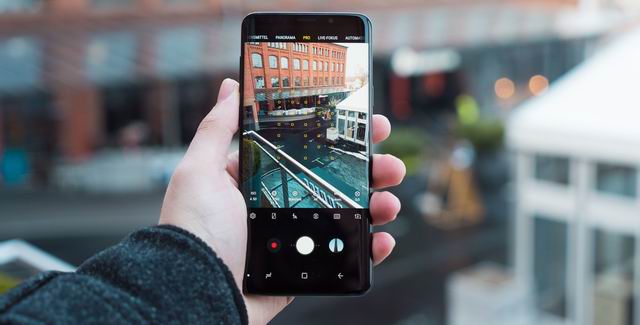 Valuable Statistics Why you Should Add Video to Attract Clients
Up to this point, you may still not be convinced why you should use video to attract clients and grow your business. Here are some more video stats to think about.
Nearly 50% of internet users search for video demonstrations before making a purchase
More than 90% of shoppers say YouTube videos have given them gift ideas
Viewers retain 95% of a message via video compared to only 10% when reading from a text
I hope these statistics help you to understand the importance of using videos to attract clients. The reality is that videos are here to stay. Perhaps your reluctance is due to some myths connected with doing videos and what's required. Following are some ways you can make this deliverable work for your business.
Start simple. Contrary to popular belief, you don't need a commercial studio setup or professional hair and makeup artists before recording. Those are certainly nice perks and maybe you want to aim to be at that level. However, to get started, just turn on your phone and start recording. Introduce yourself to your social media followers. Talk about why you started your business. Tell your audience what you offer and what problems you can help them solve.
Once you get used to producing video and speaking in front of a camera, the process will go much smoother and you'll feel like a pro in no time.
Demonstrate your signature product. Video is incredibly helpful when selling a physical product because people often want to see how something works before purchasing. Even if your signature product is digital, such as a membership site or a business planner, screenshot your computer screen while showing all the features. Give a behind-the-scenes tour of your membership site or demonstrate how your business planner can be used online or printed offline for those who prefer old-school paper and pen planning.
You may even make it even more interesting by using screen recording software so that your viewers can watch over your shoulder as you go through the video.
Build relationships with your audience. Not all marketing has to involve selling. It is a fact that if you constantly use hard-sell tactics, your audience will grow bored and ignore your content. Instead of turning those prospects away, draw them closer by being approachable, answering their questions, and showing interest in THEIR businesses or their needs. If you can't meet your prospects in person, filming a live stream video is the next best thing. They can see your personality, hear your voice, and learn more about you via this live stream.
Videos to Attract Clients – How does all this improve your business? Think of it as planting seeds in the minds of your audience members. You're introducing what you have to offer and reminding them at various intervals so that when they are ready to buy, they will remember your name. Essentially, you're building relationships while providing value.
You may start out with a modest increase in social followers or more traffic to your website. As they get to know you, you might notice more of your posts getting shared, more subscribers to your email list, or more sales. Once you build up your trusted base who come to know, like, and trust you, that's when you'll see the larger sales from product launches. You may also hear from Joint Venture partners who want to work with you.
Attract, Engage, and Convert With Videos
Nervous about Using Video? Schedule your Next Livestream
It's a daunting prospect to start using video; not all of us are trained newscasters, right? But the joy of using Facebook's Livestream feature is that you don't have to be a professional. You can be just yourself, talking about your business and what you have to offer. Start small – in a group – where you feel comfortable and eventually you'll feel more comfortable broadcasting on your Profile or Page. When you're committed, you're less likely to put it off.
Remember to let me know when you're doing your Livestream so that I may join you.
Connect with me on Facebook at https://www.Fb.com/YvonneAJones