A few months ago, I was sharing my story with a coaching partner when he asked THE question: "What if you were wrong?" Huh?
The Song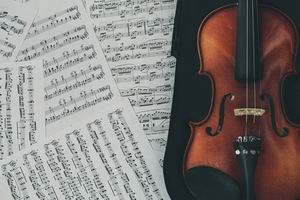 The first and only time I heard the song was at my friend's home in April 1975.
Well, 'only time' meant I played the song about 10 times that day.
It was on an LP (long-playing vinyl record album) which I tried, without success, to find so I could add it to my own collection.
I recently discovered why all my efforts to locate this album, which should now be available as a CD, were futile.
I discovered why no record store in Jamaica, where I lived at the time, had the LP back then.
You see, I knew, beyond the shadow of a doubt that the song was on an album by Aretha Franklin, so why couldn't I find the album or later the CD with the song I fell in love with that day?
Over the years I forgot about trying to acquire the album, but from time to time the song would come to mind. I did not think of doing a search on the Internet until today. As I searched through songs by Aretha Franklin, I still could not find it. I thought: "This is ridiculous!"
To my dismay, I finally understood why no one knew what I was talking about. Not once did it occur to me to ask myself, "What if you were wrong?" "What if you were wrong about whom the singer was?"
But, why would I have asked that? I knew, for a certainty, that the song was sung by Aretha Franklin!
I typed into Google what I hoped was the title and there it was – Getting Ready for the Heartbreak.  For 43 years I held on to the belief that the song was by Aretha. It was actually sung by Dionne Warwick!
Too much time has passed, and the memories have become blurry, but loving the music of Motown, and similar styles as we did back then, we were probably playing albums by several artists, including both Aretha Franklyn and Dionne Warwick. For some reason, I attributed that song to the wrong singer and held on to that belief all these years.
This made me reflect on another belief I carried with me almost all my life. The belief that my mother wanted me to be perfect, and I could never measure up to her high standards.
My Mother
I was my mother's only child and the only child of my parent's marriage. My father had four older children from another union.  My brother, who was closest to me in age, was seven years older and he lived with us until he was 12 years old and I was five.
My parents loved me and I loved them both, yet I always felt my father understood me better than my mother ever did. I could talk with him about a lot more than I felt comfortable talking about with her. Perhaps because of my mother's very strict upbringing, as well as the fact that she was 42 years old when she had me, there always seemed to be a gap.
Even though my mother was my primary disciplinarian, she was also my teacher long before I set foot in a classroom at 2 years and 9 months. She instilled in me Scriptural values and values for living.
My parents were just above 'poor' because my father had a job for many years in the Banana Industry until I was 16 years old. However, they managed to send me to one of the best girls' boarding school in the country.
The Problem
For as far back as I can recall, regardless of how well I did in school, I never heard, "Very good" or "Well done."  Instead, my mother's comment always was, "Well, let your good be better, and your better best!" At some point, I began to believe my mother expected perfection, and I felt I could never achieve it.
Thus, I made the conscious decision that as I entered the workforce, I would give 110% to every job. By doing that, I assumed I'd get the praise and recognition for doing a good job. It paid off. The promotions, accolades, and awards did come.
At 18 years of age, I was promoted to Secretary to the Branch Manager of an international bank!  In another company, here in the United States, I was awarded "Employee of the Month" two times in less than four years, with the first time being three months after I joined the company.
At some point, I began to believe my mother expected perfection, and I felt I could never achieve it.  Thus, I made the conscious decision that as I entered the workforce, I would give 110% to every job.
All of the approval and confirmation that I did great work came to a screeching halt when I started my online business.  Programs were created that could have changed lives, but I did not release them because I did not believe they were good enough.
It would take about five years in my journey as an Online Business Owner to be helped to get over my desire for perfection so that I now embrace the mindset – "Better done than perfect."
The Question
A few months ago, I was sharing my story with a coaching partner when he asked THE question.
"What if you were wrong?" Huh? Wrong? How could I be wrong? I lived it!
He quietly waited until I got over myself then asked, "What if your mother was not expecting perfection? What if she just wanted you to do your best and not be like everyone around you? What if she realized what you were capable of and wanted you to maintain a high standard?"
My head began reeling and over the next few days, as I reflected on different situations, I could not help thinking that those were possibilities.
From a young age, during the summer holidays, my mother would take me into the capital to places of culture, always pointing out significant places of history wherever we went (much to my irritation at times). Reading to me and teaching me to read fluently by the time I was 3 years old. Her refusal to accept my father's thought that I should become a hairdresser or a dressmaker (occupations only – not as a professional), and instead insisted that I got a very good education.
At 5 feet 8 inches tall when I was 12 years old she constantly reminded me to always walk tall and be proud of my height and proud of who I was. Teaching me memory gems from the Bible and other famous quotations that I could recall when faced with challenges!
Only as an adult, I realized that the words she always said to me were from an actual quote by St. Jerome.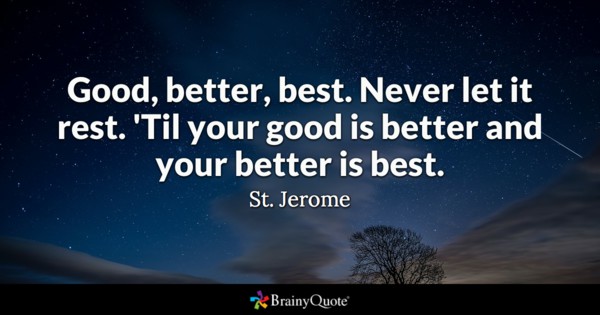 So many areas of my life now stood out! So many things I started looking at in a different light.
My mother was a beautiful woman but I don't think she was ever told that when growing up.  She was raised by her paternal grandmother in a household with no other young person, and where she was expected, from nine years old, to be on her best behavior. She grew up in a household where education was stressed, and there was a degree of wealth, but very little outward show of love.
As my coaching partner wisely observed, her words were probably her way of showing me she loved me even though she did not verbalize it often.
She's now been gone for over 14 years, and I wish that as an adult I had asked her.
Your Beliefs
Many people fail to achieve success and discover their greatness because they embrace certain beliefs that hold them back. My favorite client is a highly motivated professional or entrepreneur 50 and Wiser. I literally cringe whenever I hear a woman of this age say, "It's too late for me to…" or "I'm too old to…"
What if you are wrong?
It's never too late to find fulfillment in what you want to do or to stop dreaming. It's more important to take action and make those dreams a reality.
You are never too old to set another goal, or to dream a new dream.

~ C.S. Lewis
Another belief: "I could never write a book because my teacher told me I did not have the gift to write."
How many years ago was that?  Are you prepared to let the words of someone who long forgot she or he ever said them to you shape your entire life? Would you not rather prove to yourself that you can do it, thereby rebuilding any self-confidence you lost?
Yet another, "I could never compete in a world with so many people younger than I am."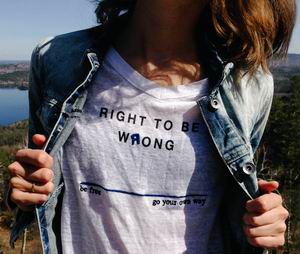 Great! Don't worry about competing with anyone but yourself.  This is your life and your business.  You are responsible for your successes.  Others can help and support you, but they cannot do it for you.
Many people fail to achieve success and discover their greatness because they embrace certain beliefs that hold them back. Click To Tweet
I am in no way attempting to minimize serious trauma in someone's life that may have had a negative impact on them. There is a place for that.
However, the next time a limiting belief comes up, stop and ask yourself about the source of that belief.  Do you find yourself blaming someone for your thinking or way you see life?
Ask yourself,"What if I'm wrong"?
______
Mindset is a huge topic and it affects everyone in some way. This is why in Module 2 of the "From Prospects to Profit" Group Coaching we spend two sessions going over the different types of beliefs that can hold you back, like it did me, in your business or relationships. What belief are you holding on to that's not serving you well?
Not ready to join a Coaching Program? Focus on building strong relationships with prospects, clients, and your network with the FREE download of Relationship Marketing: Key to Small Business Success.