Online Business Ideas That Work
Finding online business ideas you can work from home is probably one of the first steps that new entrepreneurs will explore.  However, this is not limited to new entrepreneurs. At times, persons who have been in business for a while discovered that the path they originally chose to pursue is no longer bringing them joy, and so they begin to search for alternative opportunities.
Are you a woman, 50 and Wiser, who is searching for ways to make money working from the comfort of your home?  If you're looking for online business ideas that will bring you satisfaction and fulfillment, you will enjoy the article the ideas shared in this post.
Find Your Passion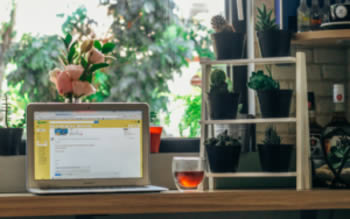 Before I share those online business ideas, though, I'd encourage you to find your passion.  Avoid focusing on just what will make you the quickest money.  Why is that so important?
In the Huffington Post article written by Dave Kerpen, "Why Passion Matters, According to 15 of the World's Most Inspiring People" he noted:
"Passion is the energy that keeps us going, that keeps us filled with meaning, and happiness, and excitement, and anticipation. Passion is a powerful force in accomplishing anything you set your mind to, and in experiencing work and life to the fullest extent possible.
Ultimately, passion is the driving force behind success and happiness that allows us all to live better lives.
One of the "inspiring people" quoted in the article is Oprah Winfrey. She stated, "Passion is energy. Feel the power that comes from focusing on what excites you".
The importance of discovering what you're passionate about cannot be over-emphasized.  It is the fuel that will keep you going when the inevitable challenges arise.  Your passion is what will allow you to view obstacles as stepping stones rather than stumbling blocks.
Keep those thoughts in mind as you decide of which online business ideas you will implement.
Online Business Ideas
Ideas abound, but which online business ideas will prove to be ideal for you?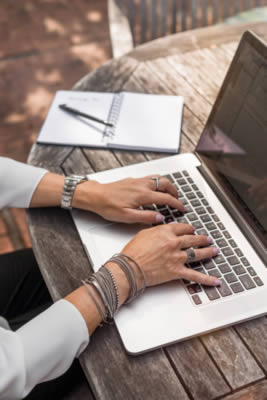 Let's explore some of these together.  Evaluate them against your passion, your personality, your experience – life and that acquired on the job –  and what will bring you joy in the long term.  Ultimately, you want to select a business that brings you money, but it must also align with your style and values.
In a post by Sammi Caramela in Business News Daily, she highlighted "10 Online Business Ideas You Can Start Tomorrow."
I really like the way she pre-framed her list of 10 online business ideas:
Creating an online business is simply a matter of focusing on your strengths and expanding your network. Here are 10 great online business ideas to get you started.
The first two online business ideas are included below.
1. SEO consultant
Do you know the ins and outs of search engines and have skills in platforms like Google Analytics? The owners of a lot of smaller companies don't realize how much of an impact search engine optimization (SEO) can have on their business. Educate those business owners on the power of SEO to help transform their websites into a more SEO-friendly property. Use your skills to show business owners how to read and use their analytics data the right way, and how to properly use keywords and structure content to get more traffic.
Real-Life Success Story: AJ Ghergich
2. Business coaching
If you possess a great deal of business experience and knowledge, why not create a business that helps aspiring entrepreneurs find success? You can use your skills to help new business owners get off to a good start and help experienced entrepreneurs keep up with demand. To show off your knowledge and skills and bring in clients, you can also write articles about business on platforms like LinkedIn.
Real-Life Success Story: Michael Port
The other eight ideas can be found in the post.
Did you notice that she included examples of individuals who were successful in each area? The examples of real people enhanced the suggested online business ideas.
Did any of these ideas resonate with you?
Are you closer to finding an online business idea that you can implement from the comfort of home? There are still other ideas you can consider, but these 10 ideas will give you a great head-start.
If you're changing your market and niche or starting an online business, what is your biggest challenge at this time?
Please comment or ask your questions in the Comments and I'll respond in a timely manner.