When you started your business, you likely created a business plan. Did you also create a Marketing Plan? You may wonder if you really need both.
Marketing creates an awareness about your business. It is one of the key components of a successful business. The challenge is that most entrepreneurs and small business owners are not marketing nearly enough. One of my mentors taught that 60% of your time and effort should be spent on marketing. Whatever percentage you chose to spend, it should be done consistently and in line with your vision and goals.
Marketing is often confused with Sales, but they're really two different things. For sales to be realized, effective marketing must take place first.
What is Marketing?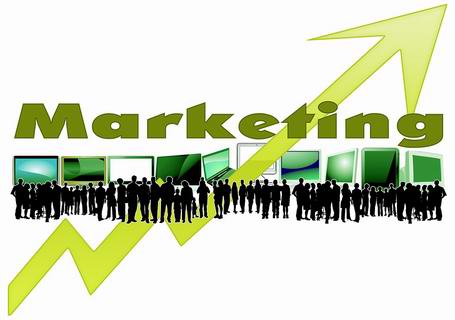 The American Marketing Association defines Marketing as:
"… the activity, set of institutions, and processes for creating, communicating, delivering, and exchanging offerings that have value for customers, clients, partners, and society at large."
The definition by Wikipedia is a little more complex but really sums up, in a few short sentences, what you need to know about marketing your business, and how it can be done effectively to meet the needs of your target market and your business.
"Marketing is the process of communicating the value of a product or service to customers, for the purpose of selling that product or service.
Marketing can be looked at as an organizational function and a set of processes for creating, delivering and communicating value to customers, and customer relationship management that also benefits the organization. Marketing is the science of choosing target markets through market analysis and market segmentation, as well as understanding consumer behavior and providing superior customer value. From a societal point of view, marketing is the link between a society's material requirements and its economic patterns of response. Marketing satisfies these needs and wants through exchange processes and building long-term relationships."
Why You Need Marketing Plan
Whether you're just starting a business or have been in business for a while, it takes an investment in time, energy, and financial resources. These are basically your most important resources, and you would not want to squander them by approaching your business without a goal, a plan and strategies to achieve those goals.
Your marketing plan, not to be confused with a business plan, is a roadmap or path for one of the key components of your business – marketing. It helps you refine your strategies and maximize your efforts to get your products and services in front of the right people who will then want to buy what you have to offer.
Having a clear and thorough marketing plan is essential if you want to maximize your marketing efforts and make the most of your precious resources. When you do not have a simple, but well-outlined and structured marketing plan, you could end up wasting a lot of time, effort, and money.
Benefits of Having a Marketing Plan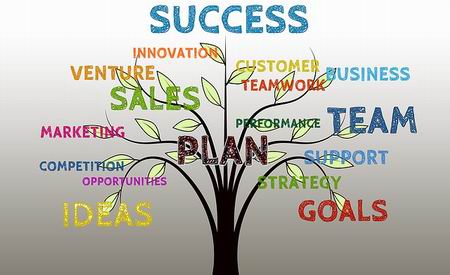 1.  Achieve Business Goals
A good marketing plan helps you achieve your business goals because it puts all of the parts together so that you can implement your plan more easily. It puts together and presents all of the important data you need to make decisions regarding your business's marketing, which is the core of any business's success.
2.  Keep Up with Changes
If you have a good marketing plan in place, it's easy to alter your marketing strategy and tactics when required. As your market or industry changes, you may have to tweak your strategy in order to keep up with these changes. It also allows you to evaluate new opportunities so you can make smart decisions.
3.  A Hub for Your Business
Like your business plan, a marketing plan keeps everyone on the same page. New employees or team members can use the marketing plan to take in your strategy at a glance. The same goes for new business partners and investors. You can easily see where you've been, where you are now and where you're going.
4.  Opportunities for Reflection
When you get the marketing ideas inside your head onto paper, you have a chance to see them with a fresh perspective. With everything clearly spelled out, you may notice gaps or weaknesses in your plan that you hadn't noticed before.
Your marketing plan gives you a view of the big picture, therefore allowing you to exercise greater control over your marketing. It's absolutely essential for any type of business, whether large or small.