How to Think Big
We're often encouraged to "dream big" and "think big", and young people are especially encouraged to do this because their whole life is ahead of them.
Many women, 50 and Wiser, who hear those words, may think that there is no time to dream big or think big.  Time is passing by and it's now or never!
Is this really the best attitude? As one who is 50 and Wiser, I believe that now is the time to think big and allow your dreams to become a reality.
Big Dreams and Big Possibilities
Think about it.  Many of us started jobs right out of high school or college because that's what we were told we needed to do.  In addition, you may have had to choose a job, not because it was what you truly desired, but you had obligations to meet.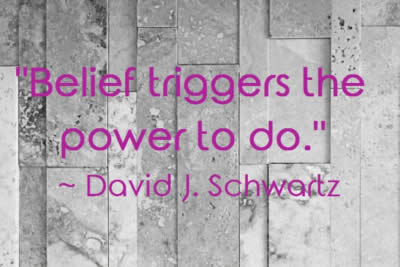 What about that writing you always wanted to do? What about those thoughts and stories that seem to create themselves in your head in the quiet of the night?
How about the beautiful embroidery you did on various items of clothing that people admired and loved?
You got so caught up in everyday life taking care of your family – you never got the time to enjoy your hobby? Maybe even turn it into a lucrative business!
Everyone asks you to make their holiday cookies and pies and even offer to pay you because they're so delicious. You've treasured your mother's recipes all these years. How many times have you wondered over the years if you had the time, could you possibly get these baked products into specialty shops?
Are you close to retirement and want to start a business on the side that makes your heart sing?  Do you feel that there is so much ageism in the workplace that you'd rather leave and pursue something you truly enjoy? Are you thinking that now that the children are gone off to college or moved out you have more time to explore that passion you've put on hold?
Whichever scenario fits you best, it's time to think big and believe.
Think Big and Believe in Yourself
What does it mean to think big and believe? Thinking big involves truly believing in yourself and that your dreams and goals are possible; they can come true. It means building your confidence so that you no longer feel that others can do it but you can't.
Thinking big requires a solid foundation of belief in you, in your dreams, and in the life that you truly want. But how can you do this successfully?
First, take a look around you. Are there people in your life who have demonstrated big thinking?  Despite the odds, they have achieved big things in their life, or they have been able to rise above circumstances that dictated otherwise and been able to succeed in one or more activities?
They are proof that thinking big and achieving big is something that can be accomplished. Those people got to where they wanted to go. If they did it, so can you. Why not identify some of these persons and study them to see what they did? Where possible, speak with them directly. People are often delighted to speak about how they achieved success and are usually willing to share strategies.
How to Think Big as an Entrepreneur…
Two Exercises to Develop a Stronger Belief System
Here's a simple exercise that can help you develop a stronger self-belief system. At the start of every day, pick one task and decide that you're going to think bigger about that task. This involves asking yourself how you can perform that task better. How can you achieve a better result? What are you currently doing that can be done differently?
When you take this approach to a single task, bringing all your focus and attention to it, you will find that you actually are achieving better results. This, in turn, reinforces your belief in yourself and in the process of thinking big itself.
Another exercise is to think about what may hold you back from taking action to fulfill your dream.  Identify any limiting beliefs that may hold you back and cause you to not think big and believe in yourself.
Sometimes you may not be aware of what is holding you back as the belief has been internalized for such a long time.  External challenges are much easier to overcome.
If you feel that there are any number of limiting beliefs that may be holding you back or want to discuss your big goals you want to accomplish in the next 90 days, I invite you to schedule a complimentary "Breakthrough Strategy Session" by emailing me at Yvonne [@] YvonneAJones.com