This is a Guest Post by Peggy Melancon Bell.
August 25, 2009, began like any other day. It was the second day of the new school year. Being a teacher and still recovering from knee surgery, I was not thrilled about starting the year on crutches.
Nothing Would Ever Be the Same
My husband turned over in bed and asked how I was feeling. I answered unenthusiastically, "the same."  He turned back over and went back to sleep. I left for work and about 5 hours later, I received a call from my daughter saying something was wrong with her dad and for me to hurry home. I rushed home to find that my husband had died.
How could that be? Just that morning I left home a married woman only to return home a short time after as a widow.
Life for me, without notice, changed that quickly and I hit a brick wall. The days, weeks, and even years ahead were raw, difficult and painful to endure. Nothing would ever be the same.
Life as I knew it was gone.
Plans We Had Made Were Null and Void
Years later, if there is a "silver lining" to such a loss, it was that I learned a valuable lesson. I learned several actually, but one, in particular, stood out. I knew I had to live life to the fullest because life is just so short. I wondered what was in store for me since things had not turned out the way I had planned.
It was nothing as I thought it would be. The plans we had made were null and void. I did a great deal of soul searching during that time and finally found what I believe was my calling for the next chapter of my life. I am presently answering that calling and I feel more complete and fulfilled than I have in a very long time.
Why Did I Tell You My Story?
It's because I wonder if any of you are the way I was, putting hopes and dreams on the back burner, waiting for the day, "when the time is right" to arrive. I am here to tell you that the perfect time may never come.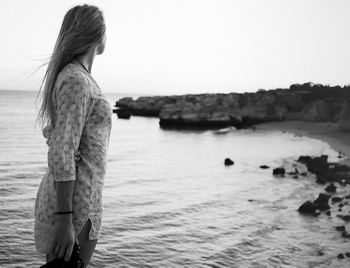 There will always be obstacles to face. For some, there may be fear, doubt, and even anxiety because maybe you aren't used to putting yourself as a priority.
Think about it. When was the last time you did some real soul searching of your own, figuring out what makes you truly happy?
Have you ever wanted to do something but were afraid to take the risk? Are you afraid of what people might think?
If you do not do these things now, when will you? We do not come into this world with an expiration date. No one knows exactly what day will be our last.  If you want something badly enough in your life, take the risk, try a new adventure, or go for your dream.  Live your life to the fullest and enjoy it. Don't live with regret.
Personal Mantra
My personal mantra has now become the tagline of my new business. It reads Life is Short, Make it Count. Those six little words have so much impact on me now. Life is indeed incredibly short in the grand scheme of things. Don't take any day for granted. Make an imperfect day perfect for you. Don't wait for tomorrow. It is up to us to make today count. You are worth that much.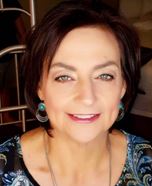 Peggy Bell is a life coach, specializing in helping widows and women who feel broken to rediscover their new normal, life purpose and authentic happiness.
She is also an author, speaker, and educator.
Her next book, Life After Loss For Widows: Lifting the Veil of Grief, is scheduled to be released this spring.
Find Peggy on:
Facebook: @liveyourpurposelifecoaching | Facebook group: Life After Loss For Widows
Instagram:  lifeafterlossforwidows | Instagram:  live_yourpupose